Whew! It sure has been a while. I don't know how you guys do it... post everyday AND keep up with everything else that is going on. Being a first year teacher I just can't quite handle it. So, we are settling for a once a week post for a while. HAH. 8 school days until SUMMER. I am SO sad to see my first set of kiddos leave me, but I am pumped for a summer to create things for my classroom!
This week was CRAZY. One day my grade level had subs all day and we met to plan out next year. I get to stay in 3rd grade and I am super excited. Thursday was field day. Field day = CRAZY! Our school does a full days worth of activities with fun jumps and carnival games in the morning relays in the afternoon. The kids had a blast, and I did too! A special surprise guest came and visited with us in the afternoon. One of my friends, who just graduated, played football at UA and he came to visit with my kiddos. He even brought his 2011 National Championship ring. I got to wear it! I was a bit excited! =)
Friday we TRIED to have a somewhat normal day, even after the craziness of field day. Since the year is winding down, I am trying to review and cover some topics that I don't feel like my kids have completely gotten yet. Friday we conquered adverbs and met (drum roll please...) AMY ADVERB.
We began by reading a book all about adverbs. Then we created Amy Adverb (idea gotten off of pinterest via
My Life as a Fifth Grade Teacher
- Thanks for the CUTE idea Lindsay... Hope it is okay that I shared this!) and filled in all of the different parts of Amy. Then, the students went back to their seats and completely a handy worksheet that I created. They had to write several different examples of adverbs, and then they got to create sentences using different adverbs. This showed them how much more exciting and interesting sentences are when they contain adverbs.
Now I am linking up with Hadar, Tori and April with my SUMMER BUCKET LIST! WOO!
I have been getting all sorts of ideas of things I want to do just by looking at other people's bucket lists.
Here is my basic summer bucket list. =)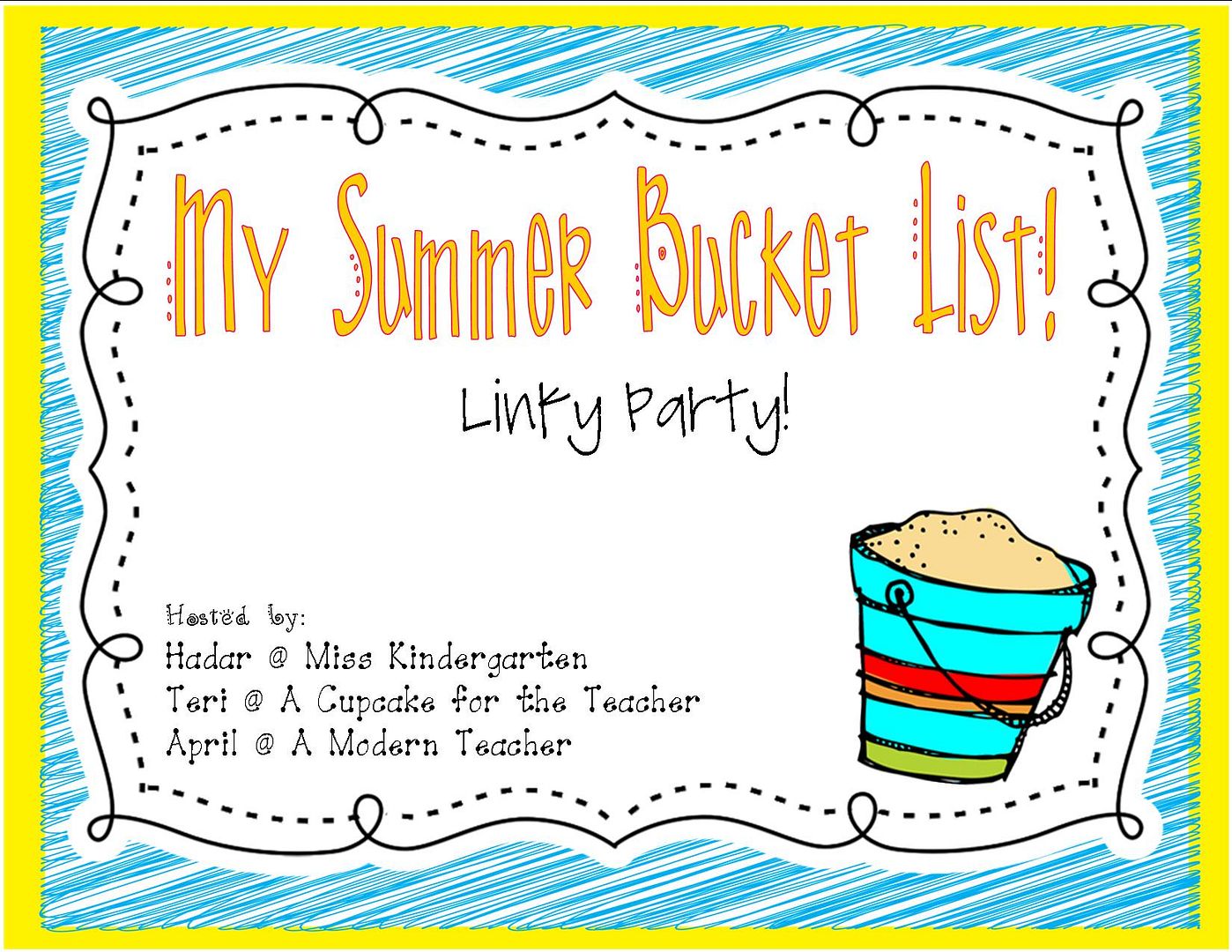 1) SLEEP and DO NOTHING. HAH. This is the truth. Because I got a job half way through the year I feel like I have been going in fast forward since then. I know I will always feel like this, but while I have some time, I plan on using it to relax. =)
2) CREATE. I am super excited to have the WHOLE summer to plan for next year. I want to work on some units for TPT and my classroom.
3) ORGANIZE. I didn't get the chance to do much organizing this year because of my mid-year start. I hope to make a student binder where I can put student information and parent communication, etc. so that all of my important info is in one place. I also want to make a sub binder so I will be more prepared when I have to get a sub next year.
4) VISIT. I hope to do some traveling this summer. Currently I have a family vacay planned and a trip to DC to visit a friend. One of my best friends lives right by the beach so I plan on being a frequent visitor to her place as well. =)
EIGHT more days of school! Can't believe summer is almost here!
Yall have a great week and let the countdown begin! =)

-Ms. Smith